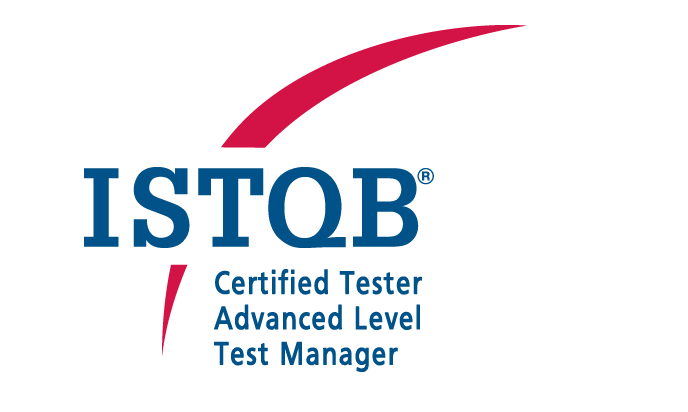 ISTQB Advanced Level – Test Manager Qualification
gives the final stamp of approval for all testers in a leading position or ready to take this step in their career. As the name itself suggests, certified testers at this level are ready to take positions as test managers, test leads and project managers.
Examination targets your understanding of test documentation, how to select appropriate review types, introduce reviews into organizations and techniques for testing process improvement. It's a stepping stone in your career as you are trusted with more responsibilities!
Advanced Test Managers Know How to:
Manage a testing project by implementing the mission, goals and testing processes established for the testing organization.
Organize and lead risk identification and risk analysis sessions and use the results of such sessions for test estimation, planning, monitoring and control.
Create and implement test plans consistent with organizational policies and test strategies.
Continuously monitor and control the test activities to achieve project objectives.
Assess and report relevant and timely test status to project stakeholders.
Identify skills and resource gaps in their test team and participate in sourcing adequate resources.
Identify and plan necessary skills development within their test team.
Propose a business case for test activities which outlines the costs and benefits expected.
Ensure proper communication within the test team and with other project stakeholders.
Participate in and lead test process improvement initiatives.
Advanced Level Test Manager Contents
Advanced Level Test Manager Exam Structure
The Advanced Level Test Manager certification exam is held in a digital form, as well as remotely(online) in English in a multiple-choice format. Exam takers have to answer 65 questions; each question has one correct answer and the passing score is 65%. Exam duration is 180 minutes for native English speakers and extends to 225 minutes for non-native speakers.