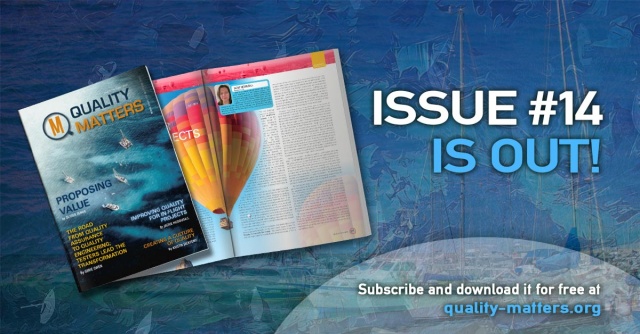 This Testers' Day, we have one more reason to celebrate – the new issue of Quality Matters is out! Inspired by the long summer days, this issue is filled with hot ideas and fresh new authors.

Once again, you will find a variety of topics within software testing – such as the meaning of value, quality engineering, risk management, safety and security, performance testing, and many more.

A big thank you goes out to all our authors for writing for us and ...